Board Certified Personal And Executive Coach
I'm Dr. Gideon Strich. I am a board-certified physician and coach. I use my own experience recovering from burnout to help other overworked professionals find more meaning, purpose and balance in their lives.
Coaching is not therapy or mentoring. The coach is trained to listen deeply and ask powerful questions that allow you solve your own challenges in a way that's right for you. Coaching sessions are entirely confidential and are not subject to reporting requirements.
As a physician and coach, I use only evidence-based techniques that guarantee that my clients can find the optimal solutions for their problems. That's why I'm pleased to introduce Positive Intelligence© as another program in my coaching practice.
My clients always gain insights and clarity on their personal and professional lives, but after they stop coaching they sometimes slip back into old unproductive habits. By adding the Positive Intelligence© practice and app to individualized coaching you can maintain your positive gains for the long term, and make lasting changes in your life.
Positive Intelligence© 2021 Positive Intelligence, Inc.
"I gained valuable insights on how to think through important decisions"
"Gideon is an excellent coach. By understanding how to balance the client's need for a nonjudgemental space to develop insights and self-awareness with the client's need to create solutions and take actions, Gideon helped me move forward on important decisions and goals during a time of growing uncertainty."
VO- Entrepreneur/coach
"You can challenge your client but still keep good rapport if it is done in the right way"
"Gideon has a very relaxed style of coaching. There was a sense of calmness in each session. I felt at ease talking to him while at the same time challenged by his questions. He has a wealth of knowledge in the area of mindfulness, stress reduction, health and wellness."
MH- Team manager
"He has an engaging and professional approach"
"Gideon is a highly experienced and professional coach. He has a warm and engaging style and ensures there is forward movement. He was very helpful in clarifying my thinking, and the process he uses to set goals is very effective. I was able to clarify my goals and build realistic actions that moved me forward. "
AN-Photographer-business professional
"Dr. Strich helped me clarify my values and set goals"
"After just four 30-minute sessions, I was already seeing positive change on a daily basis in my relationships, work-life balance and personal happiness. Pandemic times have been particularly difficult; however, after these coaching sessions, I have been able to get to a place of MORE peace than ever before"
LL-Pediatric resident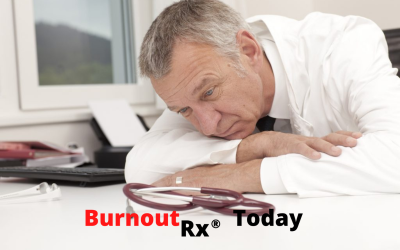 OK, I admit it, I am obsessed with burnout. Ever since I experienced my own career-ending burnout I have been very interested (some would say...
read more
Are you burned out? Take the test and find out.
The Maslach Burnout Inventory is the gold standard for diagnosing job-related burnout.
Take this abbreviated Maslach Inventory to see where you stand.